Live a relaxing and romantic couple holiday in the mountains!
For a romantic couple, a romantic holiday will become for you a relaxing and sweet treasure in our mountains that will protect the dreams and the most beautiful promises...
At Romantica, relaxing and romantic place, the couple can live the most beautiful moments of holidays in the mountains.
We want to give the couple a calm and comfortable environment.
Our rooms do not lack elegance and comfort, while respecting the traditions of 'furniture in wood, typical of the style of the mountain.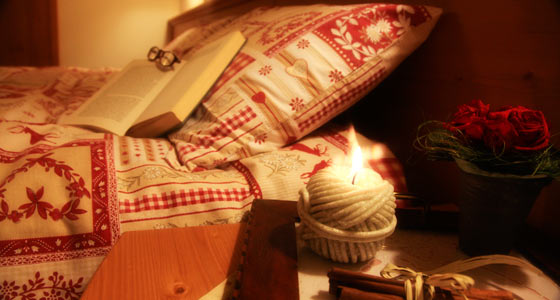 The floors are built of wood, we made the choice to safeguard the health of the environment and possible allergies.
All our rooms have balconies with views on the village or on our park. Your vacation will be unforgettable.
The bathrooms are all equipped with whirlpool tub, the heating is autonomous and connection to wi-fi is free.
Innovation and technology make you to stay more comfortable, but, combined with the typical tradition of the mountain we have the intent to make your holiday completely relaxing and memorable on our beloved mountains.
To hygiene and cleanliness is given maximum importance.
Some rooms are accessible to the handicapped.
Typology of our rooms: